Gallery Shukado is in Ginza, central Tokyo.
---
About Ginza

Ginza is truly Japan, historical yet advanced, culturally mess yet inexplicably harmonized. Such Ginza can be called a cultural convergence. For it has been an important point for traffic, it has been growing its creative aspect for 400 years. You will see from Kimono to luxury brands, authentic Japanese cuisine to modern fusion, traditional culture to contemporary art. The Kabuki theater is one of the most popular places to go where you can see Japanese traditional acts. Yes, Ginza is a must-visit area, and we Shukado is in central Ginza.


About our Gallery

The Tanakas have been art dealers for three generations.The gallery was founded by our ex-CEO Jichiro Tanaka who had contributed to the art industry for 40 years. You can enjoy shopping both on our website and in the gallery by simply popping in . Feel free to visit us when you come to Tokyo. We are looking forward to meeting you.

View Larger Map
Sone bld.7F, 6-4-8 Ginza Chuo-ku Tokyo, Japan 104-0061
---
Plenty of art works available
We have plenty of art pieces such as Ukiyo-e produced by Hiroshige and Hokusai, hanging scrolls (kakejiku) painted by legendary painters ,calligraphies written by prominent writers, and colorful Shunga. You will surely find your favorites.
---
DIRECTOR'S MESSAGE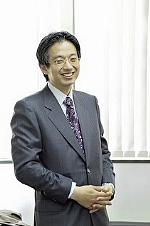 What comes up to you if you think of Japanese fine arts? Many of you may think of ukiyo-e. Ukiyo-e printings represented by the art works by Hiroshige and Hokusai are the most prevalent Japanese fine arts in the world and ukiyo-e is the most famous Japanese icon. We sell many genuine ukiyo-e printings.

 However, ukiyo-e consists only one category of the Japanese fine arts.
In each period of Japanese history from Heian, Kamakura, Muromachi, Edo, Meiji, Taisyo, Showa to post-war period, Japanese fine arts reflecting the culture of the period bloomed such as native but the exquisite picture scrolls of the Heian period (8th -12th century) and the elegant calligraphy written in the pieces of antique books and scrolls (Kohitsu-gire).
 I feel that many things of the wonderful Japanese fine arts with breathtaking beauty and humor, which also is deeply associated with the Zen philosophy, are still unknown to many people.
I am proud to introduce brilliant and vivid Japanese fine arts from each period where artists tried to create something new while they carried on the tradition from Ginza, Tokyo.


Chiaki Tanaka
Director of "Japanese-finearts.com" and
President of Shukado Co., Ltd.
Friendly Staff!
We are looking forward to meeting you at Gallery Shukado in Ginza!